Mudjin Bar and Grille, Middle Caicos Family Lunch
I often skip lunch while solo adventuring around the Caribbean. Not on purpose, of course. There's usually just too much going on. This, however, isn't an option when the wife and kids are along for the fun. It's also definitely not a good idea if you happen to be visiting North and Middle Caicos in the summertime. That's where we found ourselves on one particularly glorious day in early-August 2018. A particularly glorious day made better by Mudjin Bar and Grille.
Sleepy Summer Months
Before we dig into the great meal we enjoyed at Mudjin, a word about lunch options in North and Middle Caicos during the summer low-season. In short, they are limited.
Extremely limited.
Unlike more developed and tourism-focused Providenciales, the North and Middle Caicos corners of the Turks and Caicos largely shut down for the summer. Already sparsely populated, the islands appear downright abandoned during the middle months. Snowbird residents are gone. So too are the majority of tourists. For many restaurant owners, it's a time to rest and refurbish.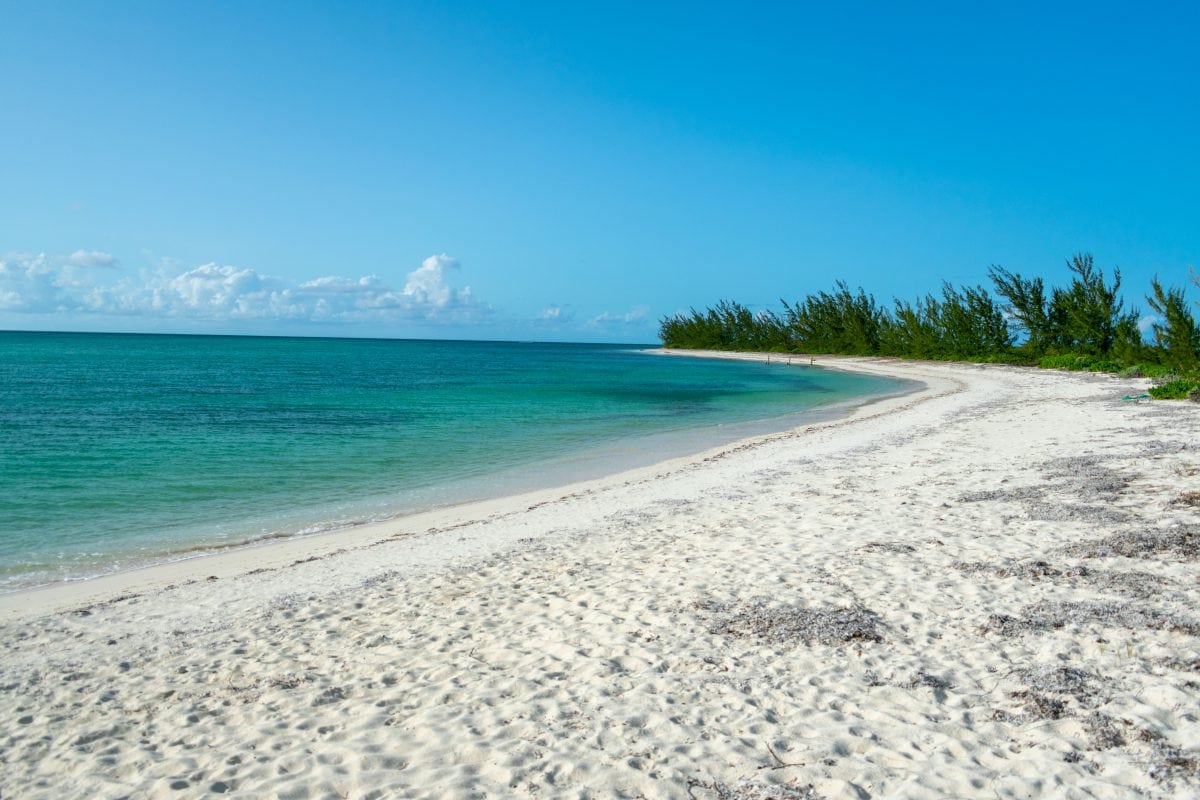 While this might deter some travelers, it was all well and good for our family escape. We wanted alone time. Privacy. Peace and quiet. Beaches all to ourselves.
Our digs at Empyrean Villas in North Caicos were also equipped with a great kitchen set up and BBQ grill. Dining poolside, al fresco beneath a billion stars was simply beyond any fancy restaurant.
(Read more about everything that made Empyrean Villas perfect for our family bonding Caribbean escape.)
Family Adventure Day
No one really wants to cook all of their meals when they're traveling, though, right..? This was especially true for us on the particularly glorious day that brought us to Mudjin Bar and Grille.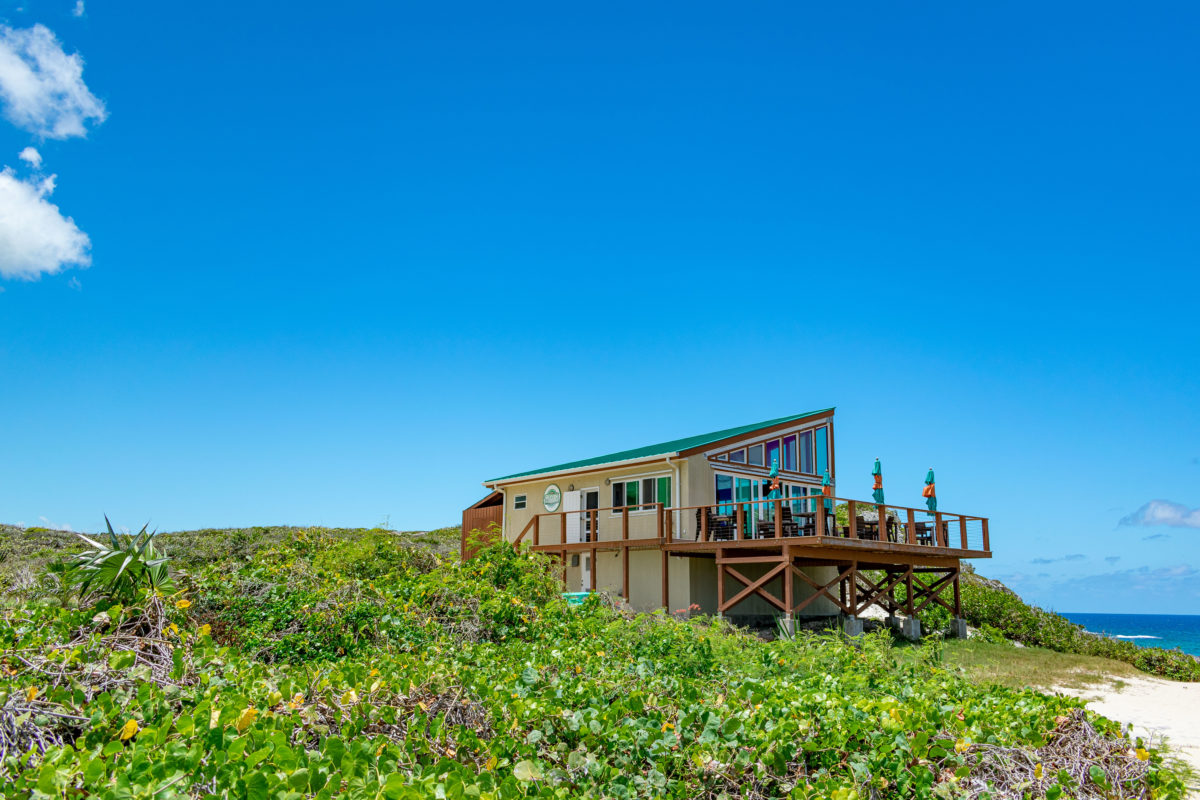 You see, we had a full day of exploring well away from the North Caicos comforts of Empyrean planned. The main goal was to visit Bambarra Bay in Middle Caicos. Though only about 25 miles away, driving straight through would take close to an hour. Stopping a bunch along the way, as I'm wont to do most anywhere I'm traveling, would make the trip even longer.
In essence, this day was supposed to be a family version of my usual solo travel adventuring. Mudjin Bar and Grille made it possible.
Marvelous Mudjin Bar and Grille Location
Located about three-quarters of the way between Empyrean Villas and Bambarra Beach, Mudjin Bar and Grille rests atop a bluff overlooking the absolutely awe-inspiring Dragon Cay.
The view alone is worth a visit.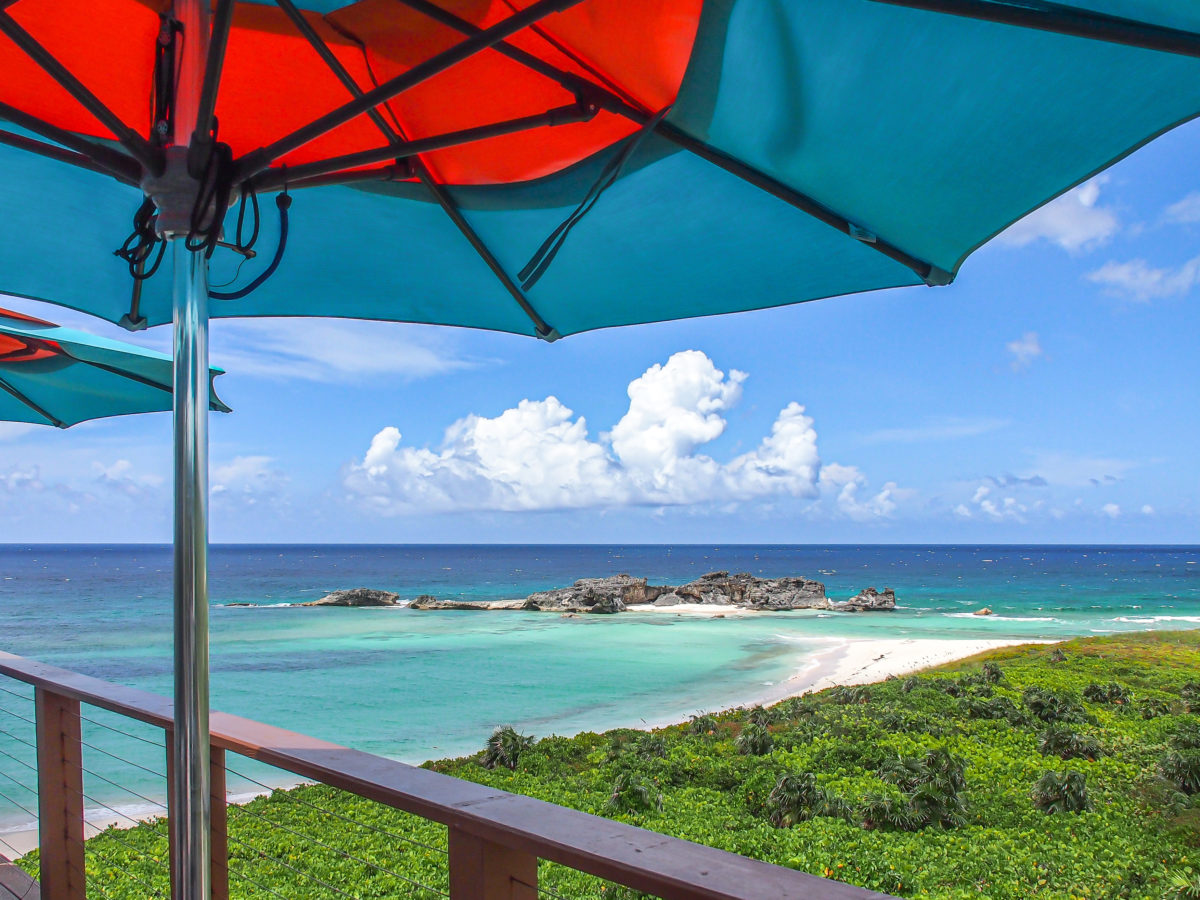 Mudjin Bar and Grille Lunch Options
The food at Mudjin Bar & Grill is pretty good too, though.
Menu choices are not extensive. There's only one salad option, two appetizers, and eight main courses to choose from. The kids menu is comprised entirely of chicken fingers, fish fingers, and burgers, all served with fries.
(See the full Mudjin menu here.)
So yeah, if you're looking for choices along the lines of Cheesecake Factory, this is not the place for you.
What Mudjin Bar and Grille does serve up, though, is quite excellent. At least that was the case with my cracked conch with peas and rice…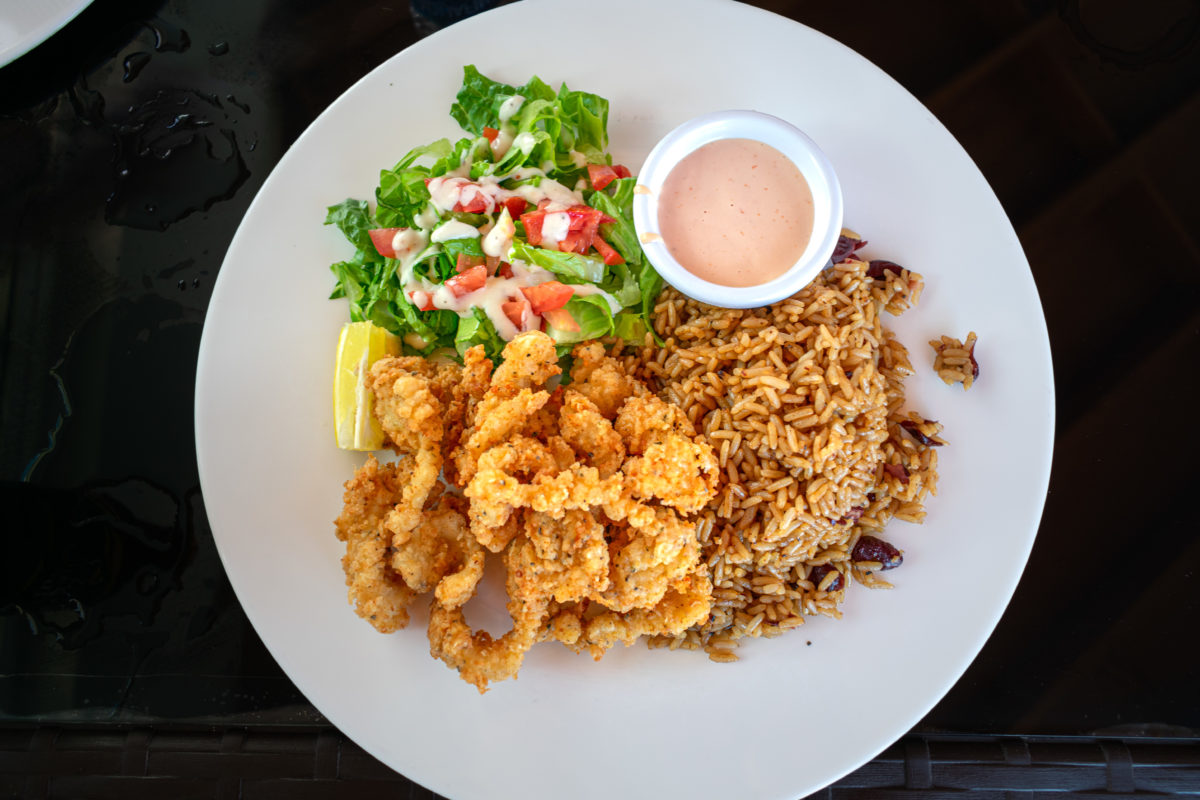 The wife's grilled fish platter didn't disappoint either…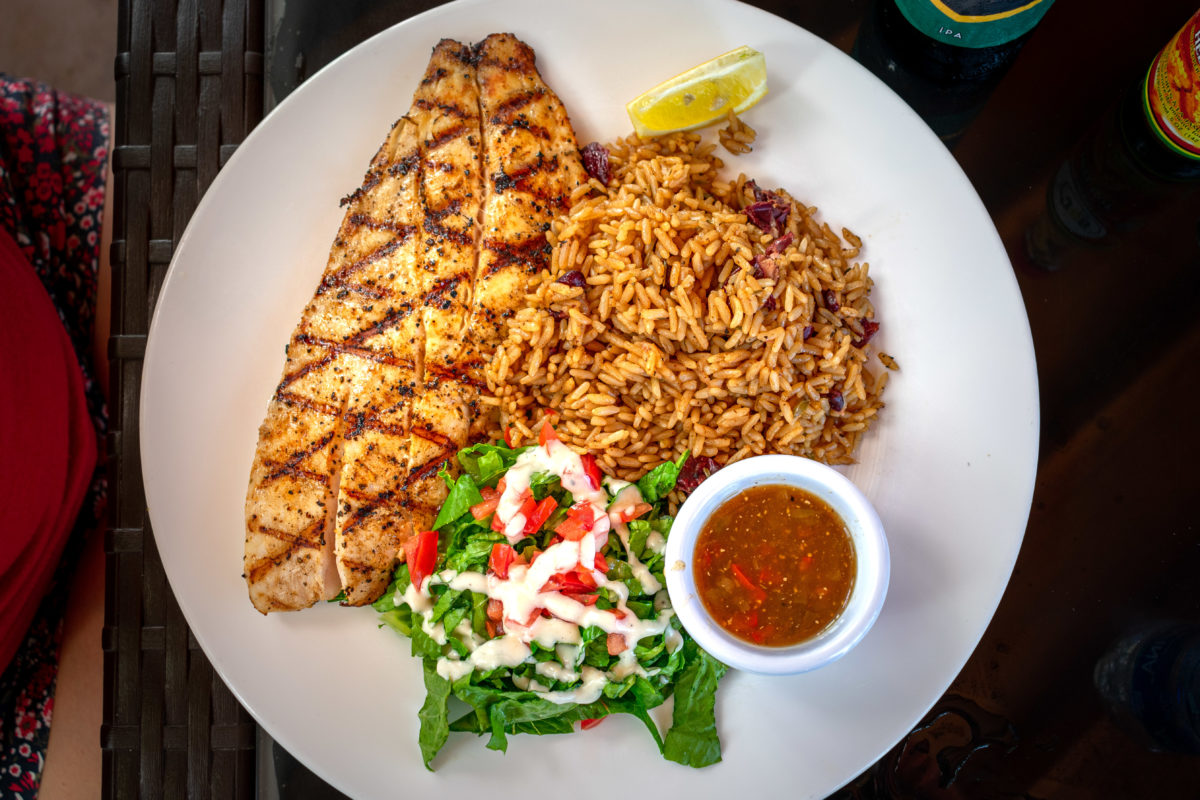 I mean, that is a huge hunk of fish!
As for our teenagers, they dug into their dishes well before I could snap any pics. The food looked too appetizing for them to wait!
Adventuring Made Easier
We hung around for a bit after lunch to enjoy more of the Dragon Cay view. Later, we scaled up Dragon Cay Overlook and down into the Mudjin Harbour Caves, effectively working off lunch while adventuring together.
There was so much to see, do, and enjoy that we honestly were reluctant to resume our trek to Bambarra.
In the end, though, we did set off. The reward was a most uncommon husband and wife swim/trek out to an offshore islet in the heart of Bambarra Bay.
It was the kind of adventure I regularly enjoy when traveling alone, usually on an empty stomach. Our earlier lunch stop at Mudjin Bar and Grille, though, made it all the more fun…and easier to conquer.
If You Go…
Mudjin Bar and Grille is open daily from 11am to 3pm. It's located within Dragon Cay Resort at Mudjin Harbour in Middle Caicos. The resort is just off the main road right after you traverse the land bridge from North Caicos to Middle Caicos. Seriously, you can't miss it, and if you love good food, amazing views, and fun, soft adventure pursuits, you won't want to.
Related Posts