Grapetree Beach, St. Croix – East End Seclusion Sans Sargassum
One of the best things about my recent stay at Hummingbird Beach Hideaway is the chance it afforded me to re-discover St. Croix's South Shore beaches. These are my home-island's least-visited shores, a product, I suppose, of their relative isolation. My favorite is definitely Ha'Penny Beach, where Hummingbird Beach Hideaway is the only structure. Grapetree Beach, though, is a close second.
Semi-Secret Neighborhood Beach
Located 10 miles east of Ha'Penny, Grapetree Beach is small and secluded. It's tucked away neatly in a tony neighborhood that once included the Grapetree Beach Hotel. So neatly, in fact, that you get the sense that neighborhood residents might prefer to keep these shores all to themselves.
(Could this be why Grapetree Beach is so mislabeled on Google Maps? Hmmm…)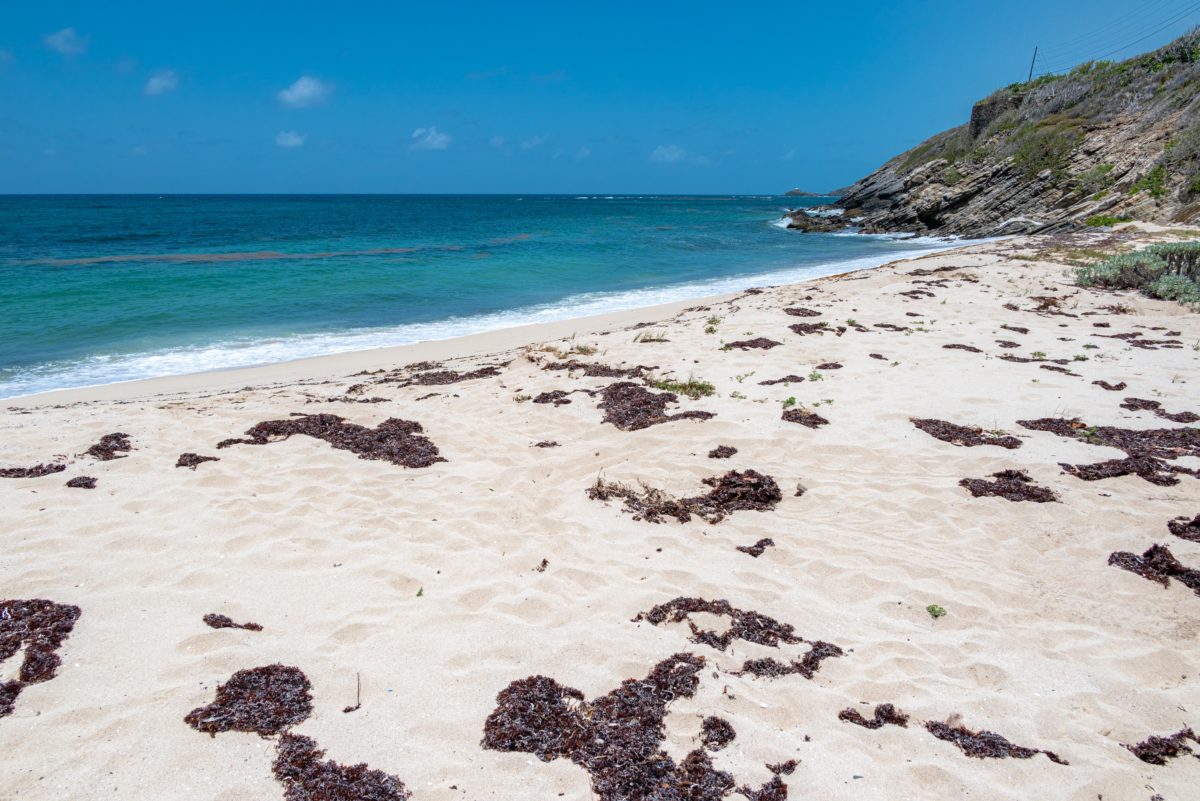 Like every beach in the U.S. Virgin Islands, though, Grapetree is very much public. There's even a very rugged public parking area across from what used to be tennis courts. It's just a quick walk from the thorny underbrush and rocky path to the sand.
Okay, so the beach isn't all that welcoming. It also doesn't have any concessions, or changing/restroom facilities of any kind. That is, of course, unless you're friends with someone who owns one of the homes that dot these shores.
What Grapetree does have, though, is some exceedingly soft, white sands and great shade areas beneath the sea grape trees that separate the fancy homes from the beach. The water here is generally cloudy as the surf isn't exactly calm. It's not ridiculously rough, either. Just don't come here expecting the flat-calm of Dorsch Beach, for instance.
Another thing that you shouldn't expect…
Sargassum
The seaweed scourge of summertime in the Caribbean tends to clog many other South Shore beaches. Not so Grapetree. Prevailing currents steer the stinky stuff right past Grapetree Beach, with most of it piling up at the Divi Carina Bay Resort & Casino one bay to the west. (Yeah, you won't want to stay or try to play there during the summer.)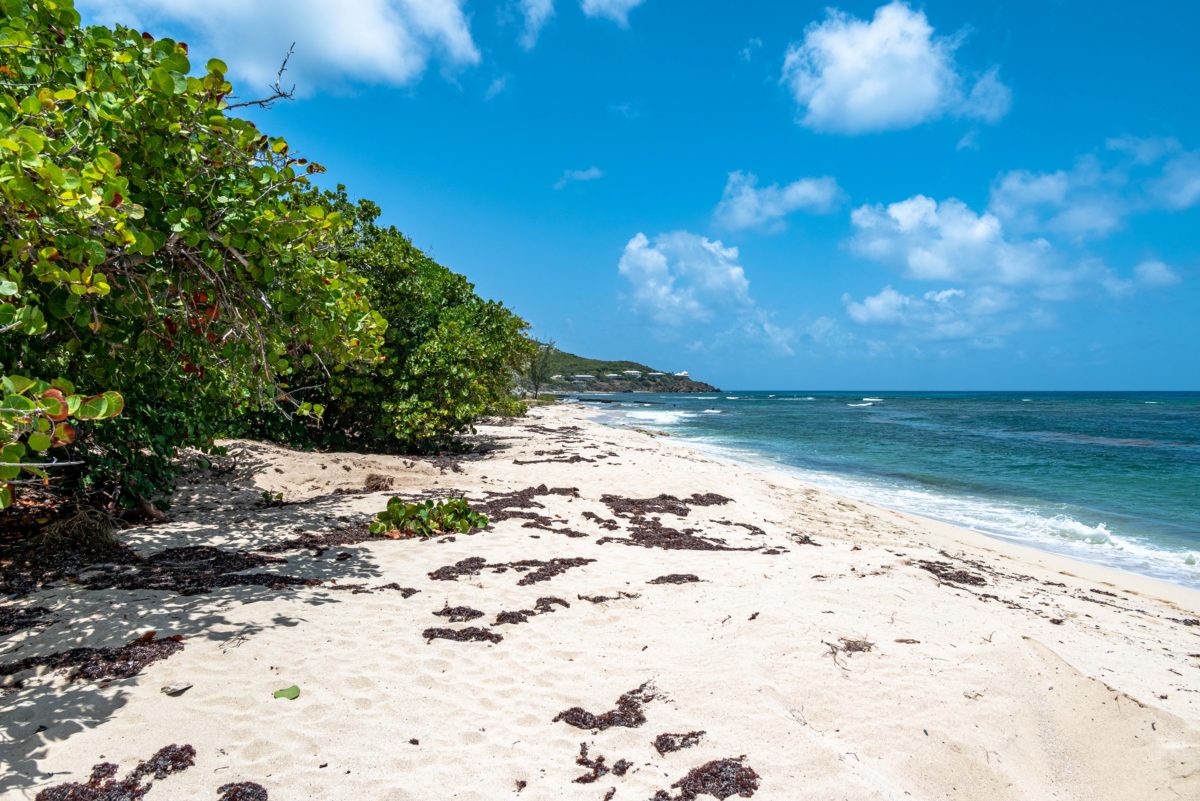 Luckily for me, though, I was staying at Hummingbird Beach Hideaway when I visited in August 2021. Ha'Penny, you see, is blessedly devoid of sargassum as well. In this way, the two beaches pair nicely for STX South Shore beach-hopping no matter what time of year you visit… Even in the height of summertime sargassum season!
Getting to Grapetree Beach
Head east on either South Shore Road or East End Road, which runs along St. Croix northeastern coast. Turn off onto Grape Tree Road and follow it as it curves south toward the sea. At the "T" in the road with the sea directly in front of you, turn right. The public beach access parking area is just a few yards down on your left.
Tip: Be sure to avoid leaving valuables in your car when visiting this, or any other beach in St. Croix. Personally, I always leave my rental car unlocked and the windows down as I never leave anything worth stealing behind and would rather not deal with the headache of a broken window.
Related Posts