USVI Travel – Unpacking St Thomas and St John, May 2018
Editor's note: Patrick and I are just back from a week's long adventure in the parts of the USVI hardest-hit by hurricanes Irma and Maria last year – St Thomas and St John. How are these islands faring now, nine months since the storms? Should you plan on visiting here anytime soon? Here's a sneak peak at the stories we'll tell with all the answers…
Post-Trip Mood
Shocked. Like most Crucians, we'd never given St Thomas much of a chance, the long simmering sibling rivalry between our islands building a brick wall of bias in our minds that we never really had any desire to scale, much less break through. In more recent years, I'd actually come to soften my stance on St Thomas. Patrick, on the other hand, remained resolute in his disdain for all things STT. This trip, though, changed everything for us. The St Thomas we experienced was as beautiful and welcoming in as authentically West Indian a way as most anywhere we've visited together. St John was much the same, of course, but we've always loved St John.
The real revelation of this trip was just how sweet St Thomas really is right now.
The Good
No crowds. As we noted in St Croix back in December, the major impact of last year's hurricanes have kept the crowds away in St Thomas. Imagine downtown Charlotte Amalie with little-to-no traffic. Imagine having amazing beaches like Lindquist and Brewers Bay virtually all to yourself. Yeah, that's what we just enjoyed, which, again, makes right now the very best time for uncommon travelers to pay St Thomas a visit.
As for St John, Trunk Bay, Cinnamon Bay, Mongoose Junction, and downtown Cruz Bay felt a good bit more crowded than anywhere we roamed in St Thomas. The island itself bears more hurricane scars than St Thomas, particularly in Coral Bay and the far eastern region, but the good times are very much still rolling all over the island.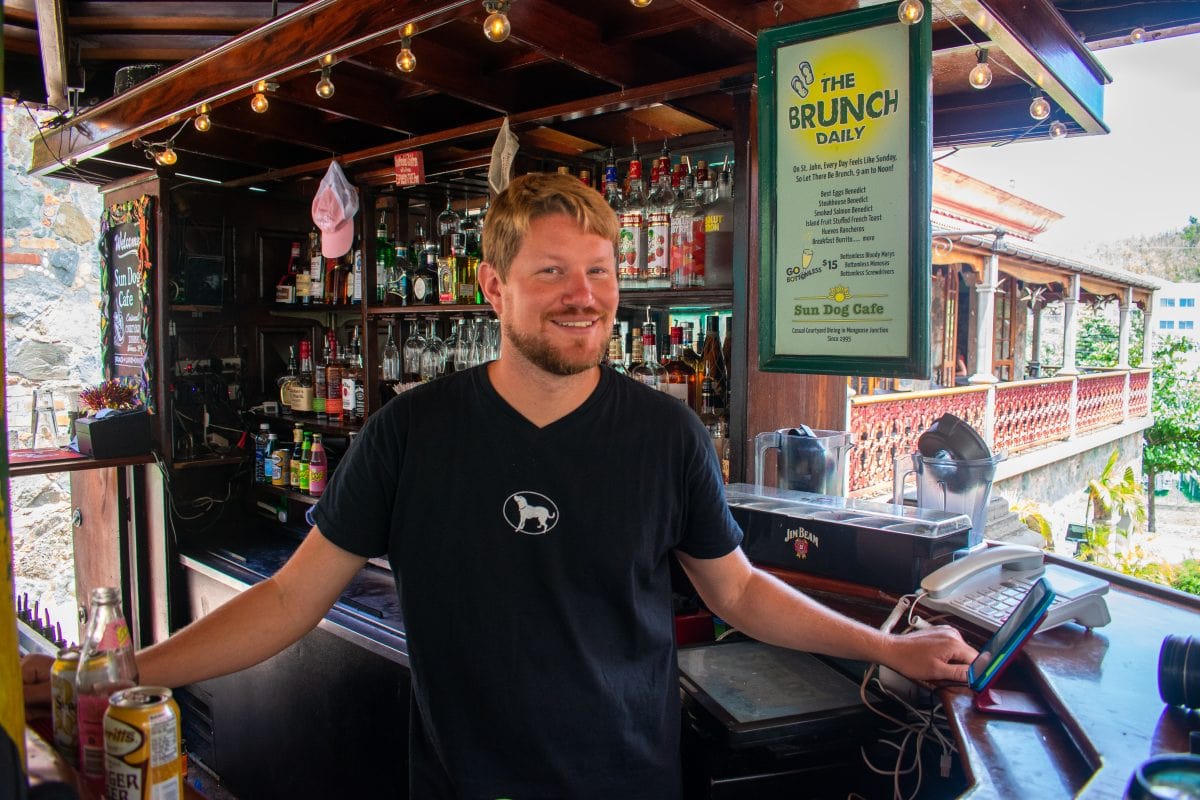 The Other Good
Superior service. In a popular tourism hot spot like St Thomas, service is generally not worthy of praise. Not so right now. Several innkeepers, restauranteurs, and bartenders noted to us that no one is taking tourist dollars for granted anymore. Service and pricing were excellent just about everywhere we ordered anything. Special high marks go to The Longboard in Cruz Bay; Sun Dog Cafe in Mongoose Junction; Thali Indian Grill and Fish Tails in Red Hook; and Win Mill 2.0 in Frenchtown, the BEST place to watch the NBA Playoffs anywhere, assuming you're looking for a very local experience. We even met a mobile chef who will happily deliver tasty local treats to wherever you might be. The guy's pates, in particular, are ON POINT. Can't wait to tell you about this guy…
The Bad
We had to leave. Yeah, it was THAT nice!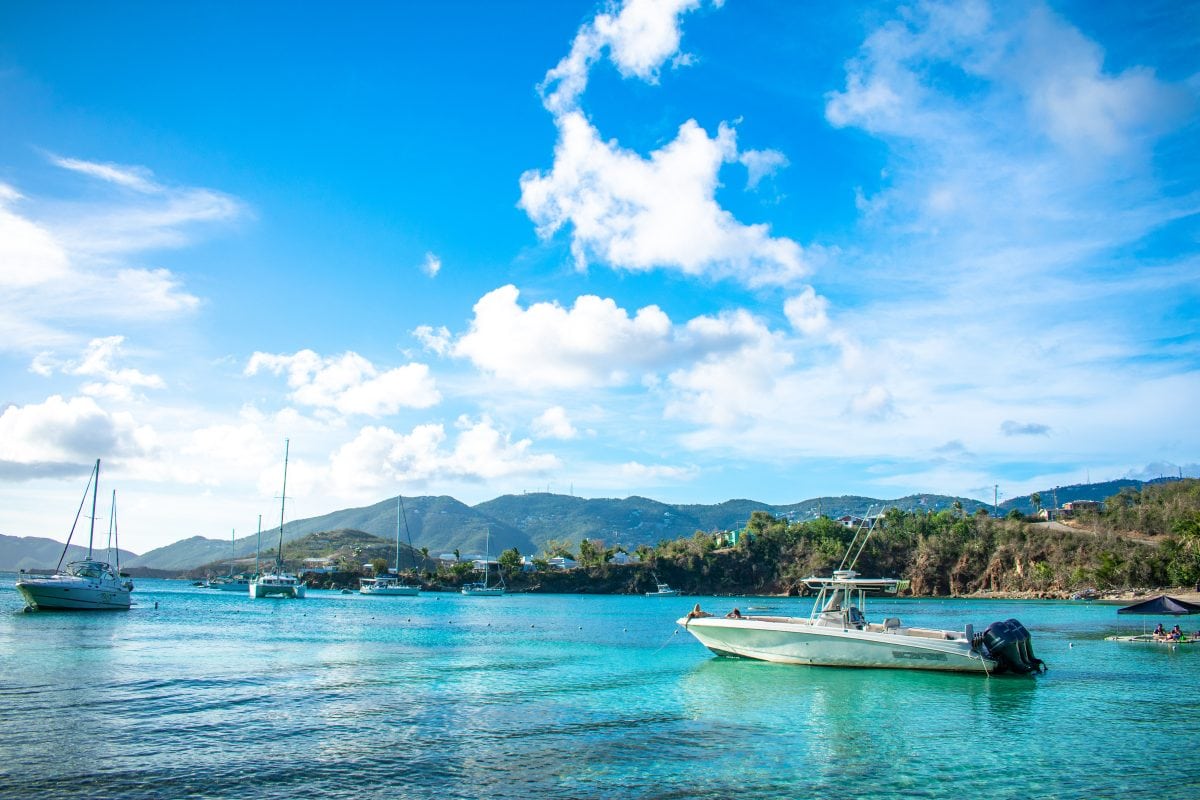 The Great
Impossible to pick one thing here. I mean, there was that secret beach we found by accident in St Thomas, the little hike we had to make to get there, and the old plantation ruins and graveyard we found a few feet from the surf – a MUST for uncommon travelers! Then there was swimming with a stingray in the shallows of Trunk Bay, the water and beach just as pristine as always. Oh, and no mention of great things in St Thomas could be complete without Jackie. If you've ever been past the STT airport, then it's likely you've seen her, met her, or eaten her super-fantastic West Indian cuisine. If you haven't, then I HIGHLY recommend you do next time you're in STT. Jackie is just about the sweetest woman I've ever met on my travels, and her food is even sweeter than she is!
I guess the best of the great, though, would have to be the incredible places we stayed – Two Sandals By The Sea in Red Hood and Bellavista Bed and Breakfast in the hills above Charlotte Amalie. With most every major hotel in St Thomas and St John still on the mend, the islands' smaller inns, villas, and B&B properties are now in the spotlight. We couldn't recommend these two options more highly. Both made us feel right at home from the jump, Helen at Two Sandals and Wendy at Bellavista showing us the kind of individual care and attention that makes all the difference in creating truly special travel memories.
So yeah, St Thomas really, really surprised us, and St John is still every bit the Love City it's always been.
Now is most definitely the time to visit both spots.
We have a dedicated week of coverage on St Thomas/St John coming soon to elaborate on all of this. Stay tuned…
Related Posts