240 Reasons You Should be in The Caribbean Right Now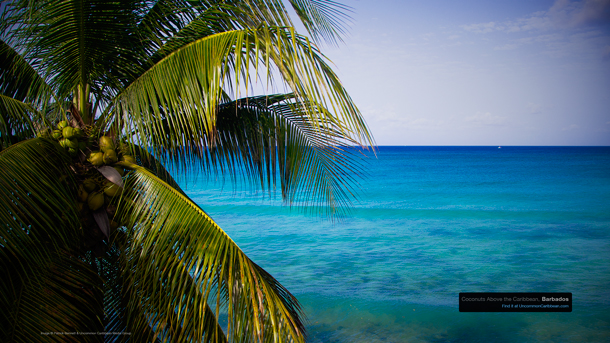 Look. At. That. View! A serene coconut tree bathed in sunlight and slowly swaying in the West Indian trade winds. Just beyond, you see the brilliant turquoise waters of the Caribbean sea — pleasant little waves rippling along its inviting surface. A boat silently drifts across the horizon. A few tiny clouds speckle the sky. You need to be here.
And you could be for a whopping 30% off!
Yes, this is a reminder that right now, our Perfect Fantasy Beach House (Cotton House 2) perched above the white sands of Freights Bay in Christ Church Barbados is on sale exclusively to "Friends of Patrick". And since I'm Patrick, if you're reading this… you're my friend! And as my friend you're not getting some kind of tiny little deal.
We're talking $80 OFF per night!
Since there's a three night minimum on this deal, that means you'll save at least $240 off your stay, but trust me (your friend) when I say you'll want to stay many more days than that!
The only problem is you've got to act fast. This deal is only good for stays before November 30th. So, what are you waiting for? The clock is ticking. Book your stay now. Get your flight. Make it happen.
A bit of rushing now will quickly result in a lot of relaxation while taking in the view above plus the promise of surfing excursions, the Oistins Fish Fry in walking distance, great snorkeling or diving nearby at Carlisle Bay, and more of the best the Caribbean has to offer. Simply tell our other friends at Cotton House 2 that Uncommon Caribbean sent you to get this sweet deal.
As a reminder of what awaits you when you take advantage of these 240 dollars off reasons to book your stay, download this week's Caribbean Wallpaper. It'll be our little reminder among friends that your should get on this deal before it's gone.
So, hurry up. Book now… And lime tomorrow.
* The information in this story was accurate at the time of publishing. All rates and specials are subject to change at the travel provider's discretion.
Related Posts