Unpacking Guadeloupe – March 2017
Editor's note: Murphy's Law was in full effect during the early portion of my just-completed five-day/four-night trip to Guadeloupe, primarily the result of poor planning on my part. This didn't turn out to be an entirely bad thing, though…
Post-Trip Mood
Wanting. Getting to Guadeloupe was easy for me. WAY easier than it would've been before Norwegian Air started their nonstop flights from my home base in Fort Lauderdale a couple years ago. Getting around the archipelago, though, proved more difficult than I anticipated. Confusion sorting out the many competing ferry schedules led me to miss out on experiencing the powerful memorial to slavery at the Memorial ACTe Museum, a visit to Ilet-Gosier, and Grande Anse, among other things. Yeah, Guadeloupe left me a little annoyed, yet wanting more.
Top Tip
DEFINITELY check the schedules of all the ferry boat operators serving the various Guadeloupe Islands well in advance of attempting to check them out. I found the schedules posted online by the tourist board and the ferry operators themselves to be inconsistent. Schedules available at the hotels I stayed at in Le Gosier were also different/outdated. Your best bet is to call. If you don't speak French, ask someone at your hotel, or whatever bar you might be hanging out at, to call for you. Believe me, you'll save a lot of time and hassles.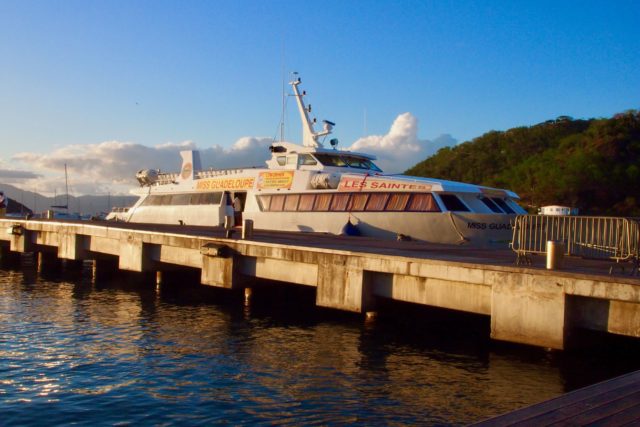 The Good
Terre-de-Haut… once I finally got there. (Damn you, Gwada ferries!) Despite its modest size (the whole island is only 2.32 square miles), Terre-de-Haut is loaded with a world of fun pursuits for uncommon travelers. If I had spent my whole trip there, I would've had more than two beaches to explore every day! There's also hiking to ancient hilltop forts, tremendous snorkeling, good eats, strong drinks, a laid-back to the max pace of life, and a uniquely Anglo-French ancestry that sets the place apart from Guadeloupe.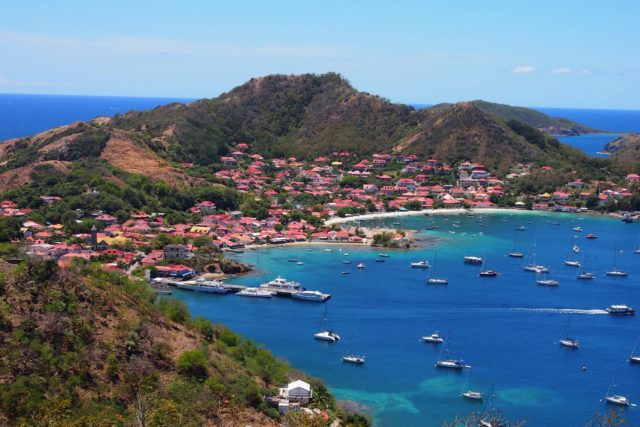 The Bad
You mean besides the ferry schedules? Hmmm… I guess I'd have to say the food, which was surprisingly underwhelming. This was particularly disappointing compared to nearby and also very French Martinique, where everything is great no matter if you're eating at a roadside BBQ stand or a fancy five-star restaurant. Most of what I ate was pretty bland; every planteur lacking the punch I'd come to love in Ilet-Oscar, Le Petibonum, Ti Sable, and other favorite French Caribbean haunts a few miles further down island.
The Great
Those wacky ferry schedules! Yeah, they wreaked havoc with my schedule, but idle time often leads to the best uncommon travel experiences. This was certainly the case during the five hours (!!) I ended up waiting in Trois-Rivieres for the ferry to Terre-de-Haut last Thursday. What I found while wandering around the tiny fishing village was a spontaneous, unbridled display of pure Gwada joy playing out in an unlikely location most travelers would likely try to avoid on appearance alone.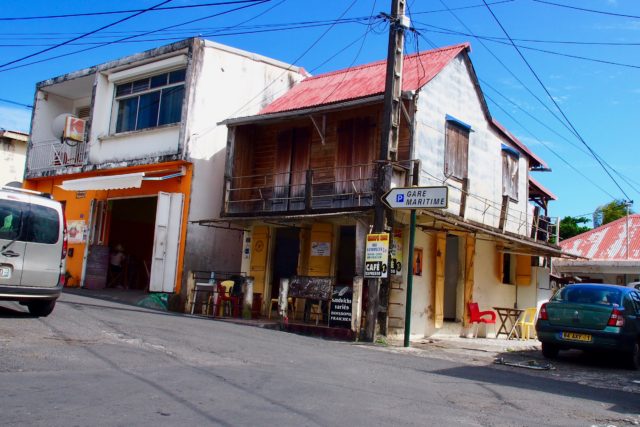 I never would've found it without getting screwed up by the ferry schedule, proving once again that the #1 key to uncommon travel is an ability to roll with the punches.
MUCH more to come on the ups and downs of my Gwada adventure (misadventure?) coming in the days and weeks ahead…
Save
Save
Save
Related Posts