Féwòs (Féroce) – An Avocado Treat From Martinique That Even I Can Eat
Okay, I confess: I don't like avocados. I'm not proud of this, of course, but it's true. Among many of my fellow West Indian friends and family, this supposed character flaw calls into question the very essence of my Caribbean-ness. "Wha kind of West Indian you be?!"; I can hear them questioning in shock. For years I wore the shame of an anti-avocadoer. Then I discovered féwòs.
Next Level Guacamole
Known as féwòs (Creole), or féroce, (French), or féroce d'avocat, these green goodies are essentially the French Caribbean answer to guacamole. These balls, however, are 180-degrees from your typical tortilla dip. The big difference is readily apparent in the name, féwòs or féroce, both of which translate to "fierce" in English.
The fierceness in féroce d'avocat is embodied in its extra hot and spicy flavor. This is probably what distracted me from noting any hint of avocado when I enjoyed my first taste of féroce a few years ago at Le Kano in Martinique.
Le Fantastique Le Kano
Longtime UC readers may remember Le Kano as one of my favorite beachfront restaurants/nightclubs. This is due to its location on the sands of Anse Mitan in the lively Pointe du Bout section of Trois-Ilets. That Le Kano also happens to be one of the best places anywhere to enjoy exceptional vintage rhum agricole doesn't hurt either.
Anyway, I remember not knowing what to think that first appetizer plate of féwòs was set down in front of me. As we've noted before, though, Martinique is, for me, the real and true Culinary Capital of the Caribbean. It's virtually impossible to have a bad dining experience here; a truth I've come to know traveling to Martinique multiple times each year for more than a decade.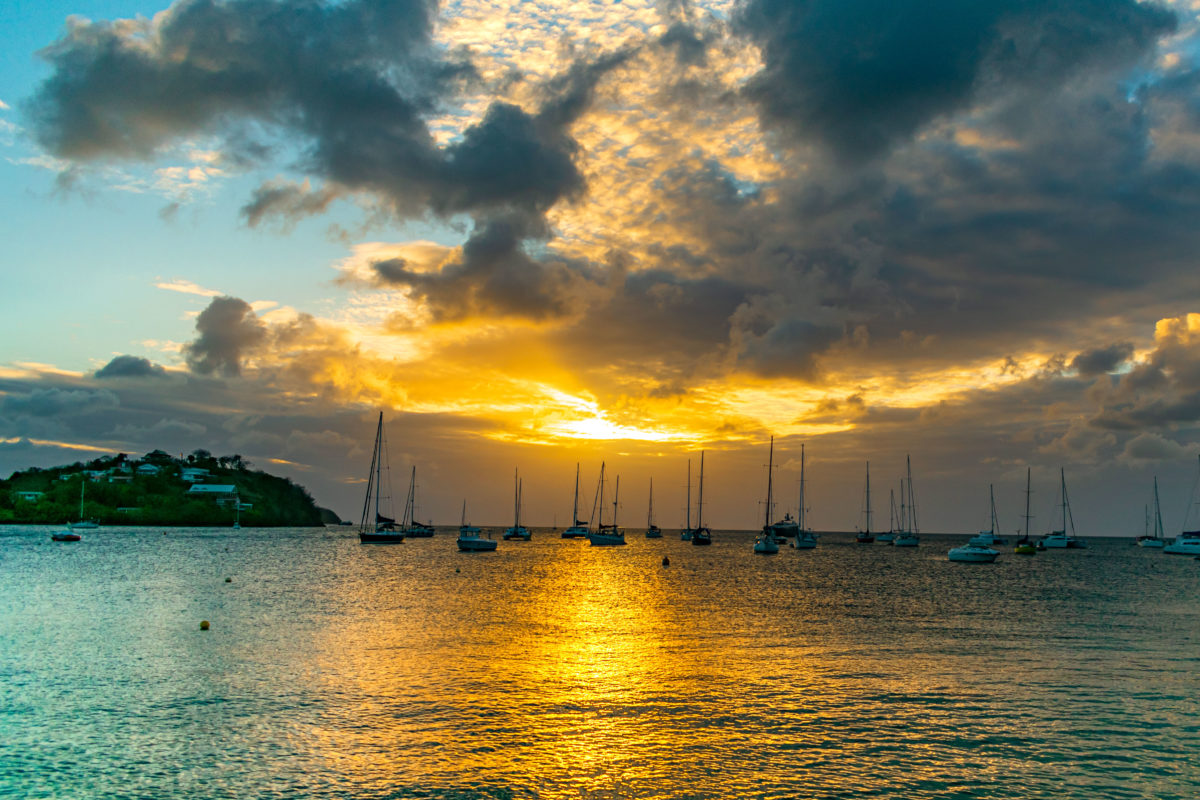 Food is art in Martinique. It's love and all good things.
Féwòs, though, didn't seem like any of that. They balls looked more like Play-doh or the green slime my young nieces love so much.
My First Taste of Féwòs
Respectful traveler that I am, though, I went ahead and popped a Féwòs in my mouth without even asking what it was. The flavor was so fabulously spicy and delicious that I soon gobbled up a few more. It was then that I asked my server what they were. His answer stunned me.
Avocado balls.
This had to be a mistake, I thought. I mean, I really hate avocados and didn't even detect a hint of them in these treats.
After dinner, I was invited into the Le Kano kitchen where I saw, to my shock and surprise, that féwòs really are made from avocados! The main ingredient, though, isn't the féwòs' only surprise…
Mixed in with the avocado that gives these snack balls their green color are several other tastes of the islands that I love. Cod fish, cassava, lime, and garlic are all mixed in, giving féwòs big flavor.
Ingredients:
1 Large or 2 Medium-sized Avocados
2-3/8 cups Dried Cod Fish
2/3/8 cups Cassava Flour
1 Scotch Bonnet Pepper, chopped
3 cloves Crushed Garlic
3/4 tsp Salt
5 tbsp cooking oil
2 tsp Lime Juice
As noted above, though, the thing that makes these avocado balls really stand out, though, is the hot pepper spice. Whether you prefer scotch bonnet, scorpion, or ghost pepper, just be sure to use a healthy amount to bring out the true fierceness in our féroce. Here's how to make it…
Avocado Féwòs Recipe
Start by soaking your cod fish for about 20-30 minutes, then set it aside to dry on a baking sheet lined with paper towels. Next, get started on your avocados. You'll want to wash 'em, cut 'em in half, remove the seed and peel 'em. Now it's time to cut up your avocado into small chunks and collect them in a mixing bowl. Add your dried cod fish and cassava flour to your chopped avocado and mash with a fork. Once combined, add lime juice, oil, chopped scotch bonnet, salt, and garlic, and mix it all up with your hands. Shape the resulting paste into small balls (or any other shape you like) and serve!
This recipe should make enough féroce d'avocat for eight to 10 people… even if they hate avocados like me!
Editor's note I: Féwòs is enjoyed throughout the French Caribbean with, or without cod fish. If your tastes skew vegan or vegetarian, simply omit the fish.
Editor's note II: Féwòs will keep in your refrigerator for up to five days, though I wouldn't ever bank on having any leftovers. Indeed, it really is THAT good!
Bon appétit!
Related Posts