Jungle Oiseau Rhum Agricole Cocktail Takes Tiki to the French Caribbean
Tiki culture doesn't jive with the real Caribbean to me. The gaudy shirts, ostentatious cocktails, luaus and the like are, quite literally, half-a-world apart from authentic West Indian culture. On rare occasions, though, the disparate tropic traditions come together beautifully. One such convergence is the Jungle Oiseau.
If you're a fan of tiki cocktails and know a little French ("oiseau" is "bird" in French), then you may recognize this tipple by its more mainstream moniker, the Jungle Bird.
Jungle Bird Roots
The drink dates back to the 1970s, a time when tiki culture was all but comatose in America. The original version, aptly crafted at the Aviary Bar within the Kuala Lumpur Hilton, is distinguished among tiki drinks in one way that I love – it doesn't require a lot of ingredients.
Rum, Campari, sugar, pineapple juice, and lime are all that's required to make an original Jungle Bird sing.
For rockstar mixologist Kiowa Bryan, though, that old birdsong wasn't as soothing or sweet as it could be…
Kiowa Bryan Births a New Bird
Known throughout the spirits world as the Queen of Rhum Agricole, Kiowa has spent the past few years spreading the good gospel of Martinique's famed AOC rhums throughout the U.S. It's no wonder, then, that she thought to add some French Creole spice to her Jungle Bird.
Kiowa's big and very welcome changes come in the form of two expressions from Rhum Clément. The foundation of Kiowa's reimagined Jungle Oiseau – Rhum Clément Agricole Blanc.
No Ordinary White Rum
An afterthought among an increasingly large number of industrial rum producers, white rum remains the top choice tipple for Martinicans. Fully ingrained in the culture, rhum blanc is the staple of the national drink, le ti' punch.
You cannot tell the story of Martinique, or experience its culture completely without rhum blanc.
While each of the 10 distilleries in Martinique produce fine white rhums, the Clément Agricole Blanc is especially exceptional to me.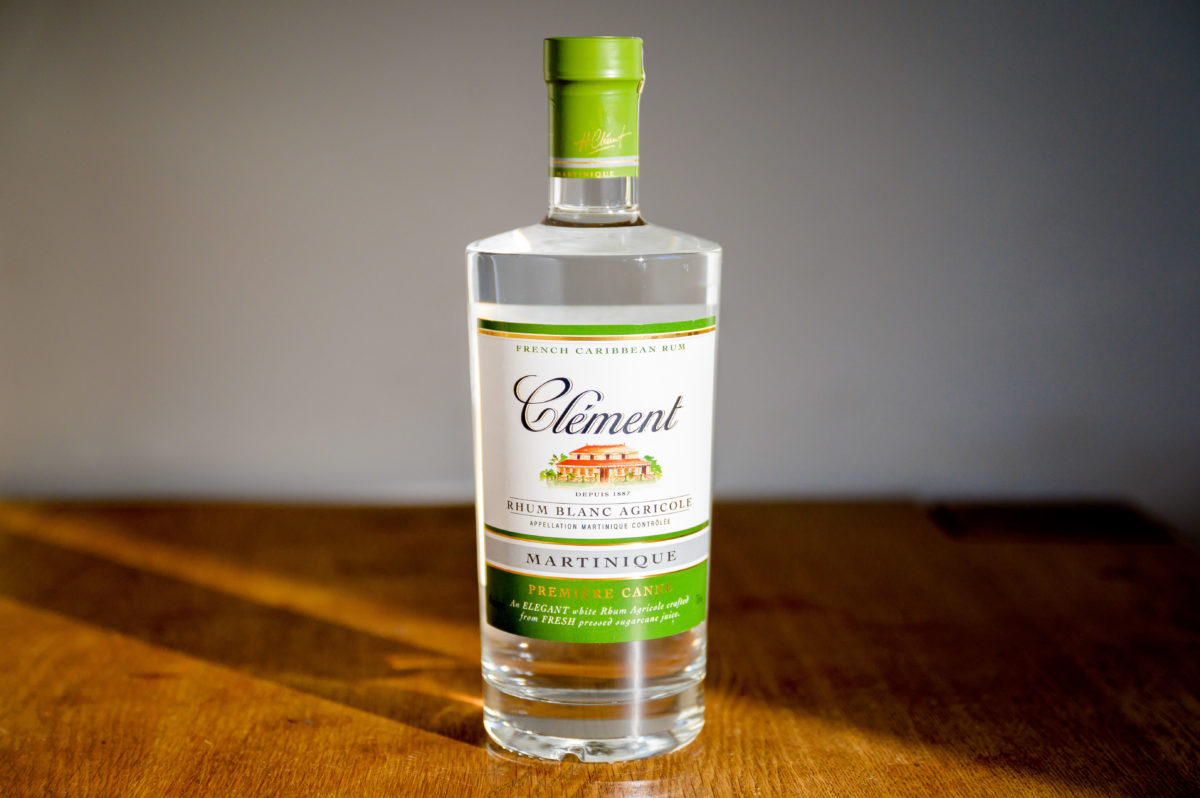 The aromatic grassy notes are positively heavenly on the nose. At first whiff you understand that this is no ordinary white rum.
On the lips, though, this stuff really blows you away. The reason: terroir.
The Drier the Skies, The Sweeter the Cane
Rhum Clément sugarcane fields sprawl throughout the central region of Martinique, lying closer to the windswept Atlantic coast than the Caribbean Sea. This area is flatter than the north, which, by virtue of its topography, receives more rain. More seasonal rain patterns in the central region results in drier periods leading up to the sugarcane harvest. This is a very good thing if you like your rhum agricole bursting with sweet flavor.
A drought just ahead of the harvest yields higher sugar levels in the cane. This sweeter, more robust flavor shines through in Rhum Clément Agricole Blanc spectacularly!
Ingredients:
1.5 oz Rhum Clément Agricole Blanc
1 oz Rhum Clément Mahina Coco Liqueur
.75 oz Campari
1.5 oz Pineapple Juice
.5 oz Fresh-squeezed Lime Juice
In Kiowa's Jungle Oiseau, this special rhum is joined by Rhum Clément Mahina Coco Liqueur to add another sweetly Creole tropical fruit flavor to the mix.
Editor's note: While Rhum Clément Agricole Blanc should be available in any half-decent liquor store near you, Clément Mahina Coco Liqueur is sometimes harder to find. If your store doesn't carry it, you can substitute another coconut liqueur. Better yet, order a bottle of Rhum Clément Mahina Coco Liqueur online.
The requisite Campari, pineapple juice, and lime round out the Jungle Oiseau ingredients, keeping things simple just the way we like. Here's how to make it!
How To Mix Your Own Jungle Oiseau Rhum Agricole Cocktail
Grab your shaker. Fill it about 3/4 with ice. Throw all the other ingredients in there and shake away! Finally, pour (don't strain) your mix into a tall glass and enjoy!
Oh, if you want to be fancy, feel free to garnish. A traditional Jungle Bird would be topped with a bunch of pineapple leaves. Mint can work as well, in my opinion, adding to the olfactory awesomeness. So too can lemongrass, as pictured above, though mainly simply to cut style.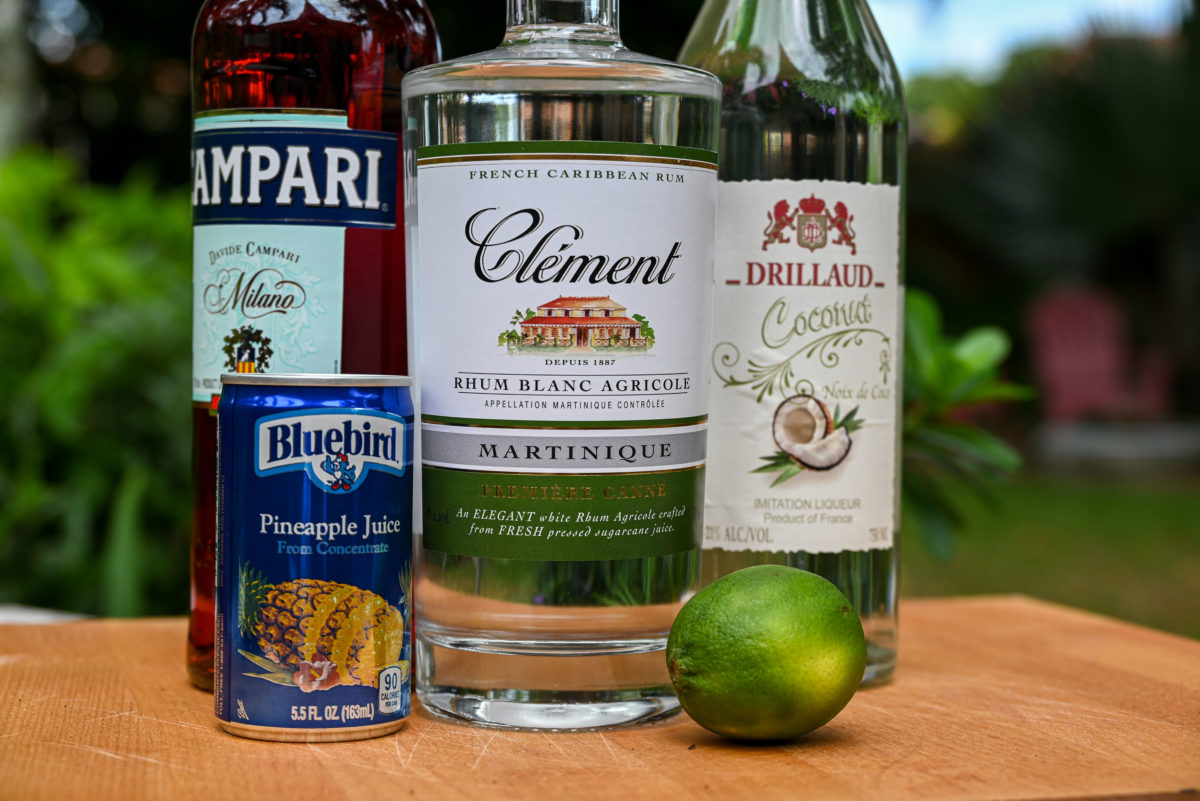 This drink is just insanely delicious. In addition to balancing out the bitter Campari with some nice sweetness, the pineapple also adds an incredible frothy consistency straight out of your shaker. The coco liqueur is a very nice touch as well, truly evoking a sense of the tropics.
Best of all, though, nothing outshines or overwhelms the grassy delicious goodness of the Rhum Clément Agricole Blanc.
If you love truly great rhum and want a cocktail that compliments its flavor rather than drowning it out, the Jungle Oiseau is for you!
¡Santé!
Related Posts