LauAnd's Tasty Treats: Roadside Home of The Best Local Food in St. Croix
GREAT Caribbean food can still be found on my home island of St. Croix! I can understand if this doesn't seem like a newsflash to many. However, if you, like me, lamented the recent closings of several beloved local STX restaurants, then you, like me, could be forgiven for having some doubts. Unlike the heyday of Harvey's and Villa Morales, though, the best local food in St. Croix isn't primarily found in traditional restaurants anymore. Ridiculous rents and even more insane electricity costs (looking at you, WAPA) have forced some of the island's best West Indian chefs to adopt more spartan, mobile, or even home-based food service options. LauAnd's Tasty Treats is among the best of them.
Rustic, Roadside
The set up couldn't be more basic. A pop-up canopy astride the road heading north toward downtown Frederiksted. Beneath it, three folding tables covered in plastic table cloths. Atop them, a collection of coolers, huge pots, pans, bags, and baskets, the lot it leaving precious little open table space.
A very special magic word scrawled in red across one of the coolers beneath the canopy caused me to stop here in the first place.
ROTI
My all-time favorite food had fallen on hard times in Saint Croix, in my opinion. Yes, you could still get roti in a variety of places, Singh's in Christiansted tops among them. The quality of said roti, though, was not what it used to be.
As noted before, we have incredibly high standards for roti. Our persnicketiness in this area is born of our late-mother's absolute mastery of the roti-making arts. Roti is no mere food for us. It is nothing short of love.
Sadly, every roti I had tried in Saint Croix over the past few years was lacking in love. Bland curry, likely dialed down to better appeal to the rising influx of "Continental" taste preferences, and overly doughy skins were the norm. With one bite it was easy to tell that these rotis were made quickly and expressly to fill bellies, not hearts.
Could LauAnd's roti be any different? Any better?
The answer, I'm happy to say, is YES!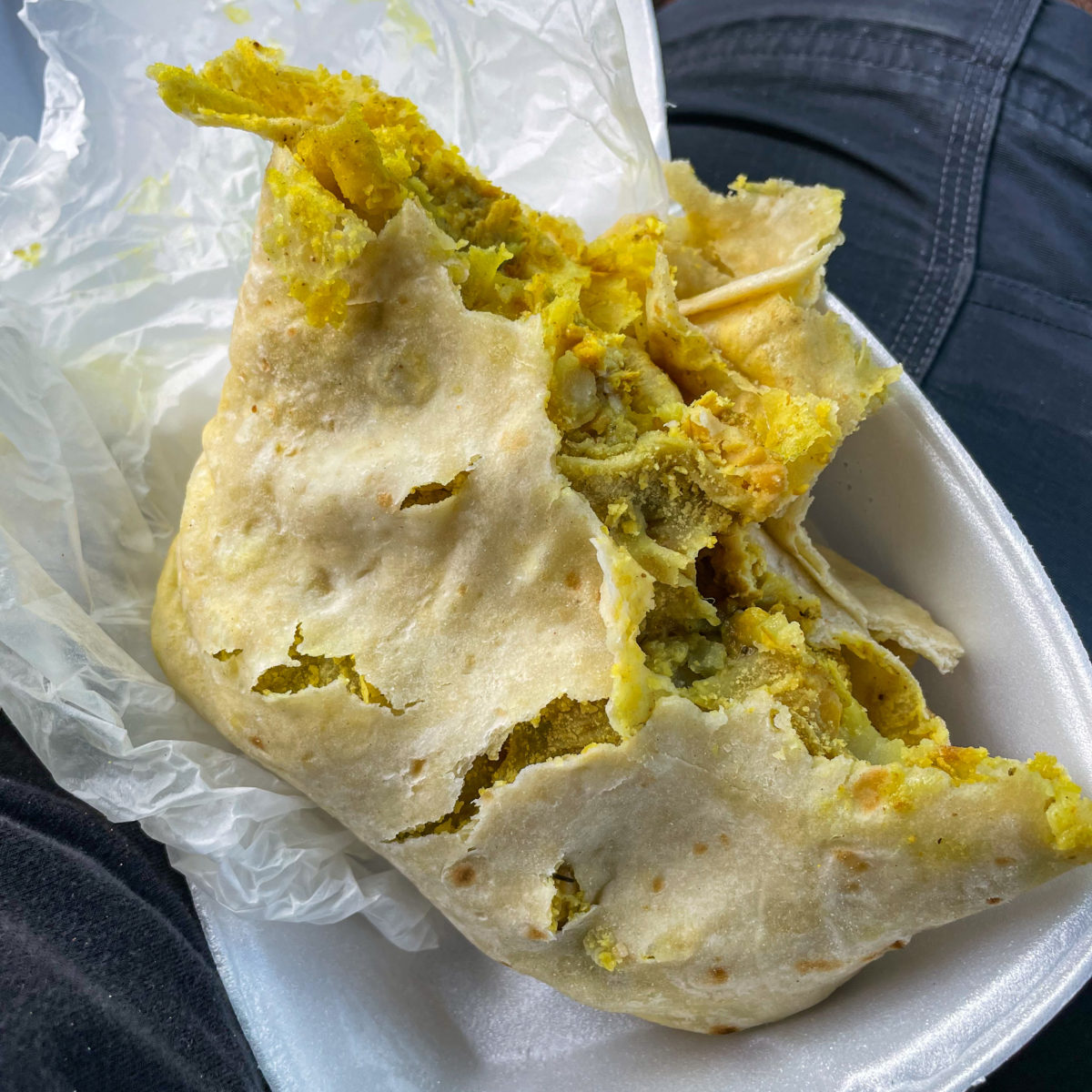 Okay, the skin was a just a tad on the doughy side for me, but the overall taste experience was right on point! The thick, savory, and nicely-spiced curry was easily the best I'd had in Saint Croix in YEARS!
So yeah, if your search for the best local food in St. Croix includes roti, then LauAnd's Tasty Treats is a must. Roti, though, isn't the only draw here. In fact, to me, it isn't even the biggest!
LauAnd's Conch Water: Best Local Food in St. Croix
The real BIG DEAL draw at LauAnd's Tasty Treats is the conch water. Yes, THIS IS THE SECRET CONCH SOUP SPOT THAT I HINTED ABOUT IN AN EARLIER POST!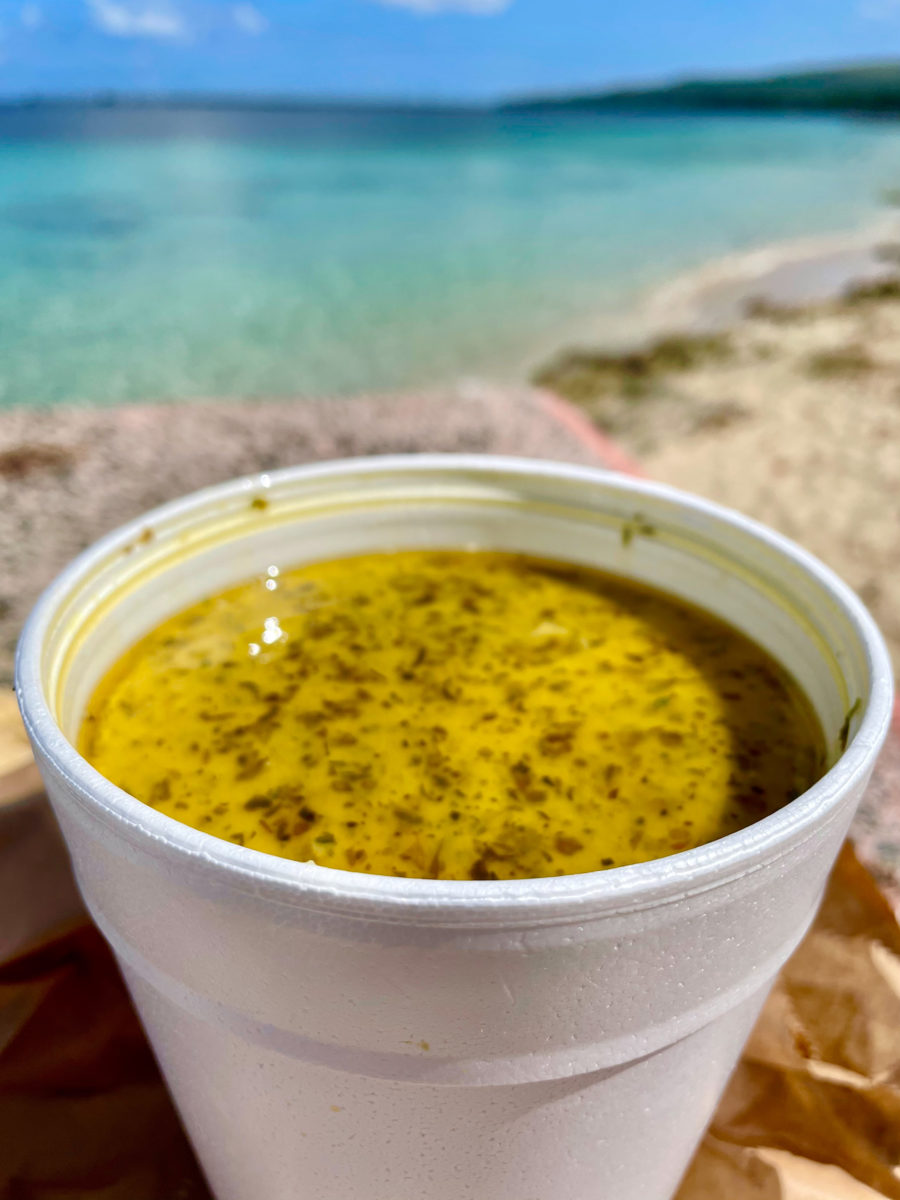 You honestly can't believe how amazingly delicious this stuff really and truly is! Like the curry, it's savory and beautifully seasoned with tons of herbs and piquant peppery spices. The conch itself is perfectly softened to the point that it just about melts in your mouth!
Each spoonful of this stuff literally uplifted my soul as I soaked around the shallows of Dorsch Beach the first time I practiced my new St. Croix travel ritual.
Laurina and Andy: From Dominica with Love
The loving and caring culinary geniuses behind the best local food in St. Croix are Laurina and Andy Esannason. The pair hail from Dominica originally, but have become mainstays of the local culinary scene over the past couple years.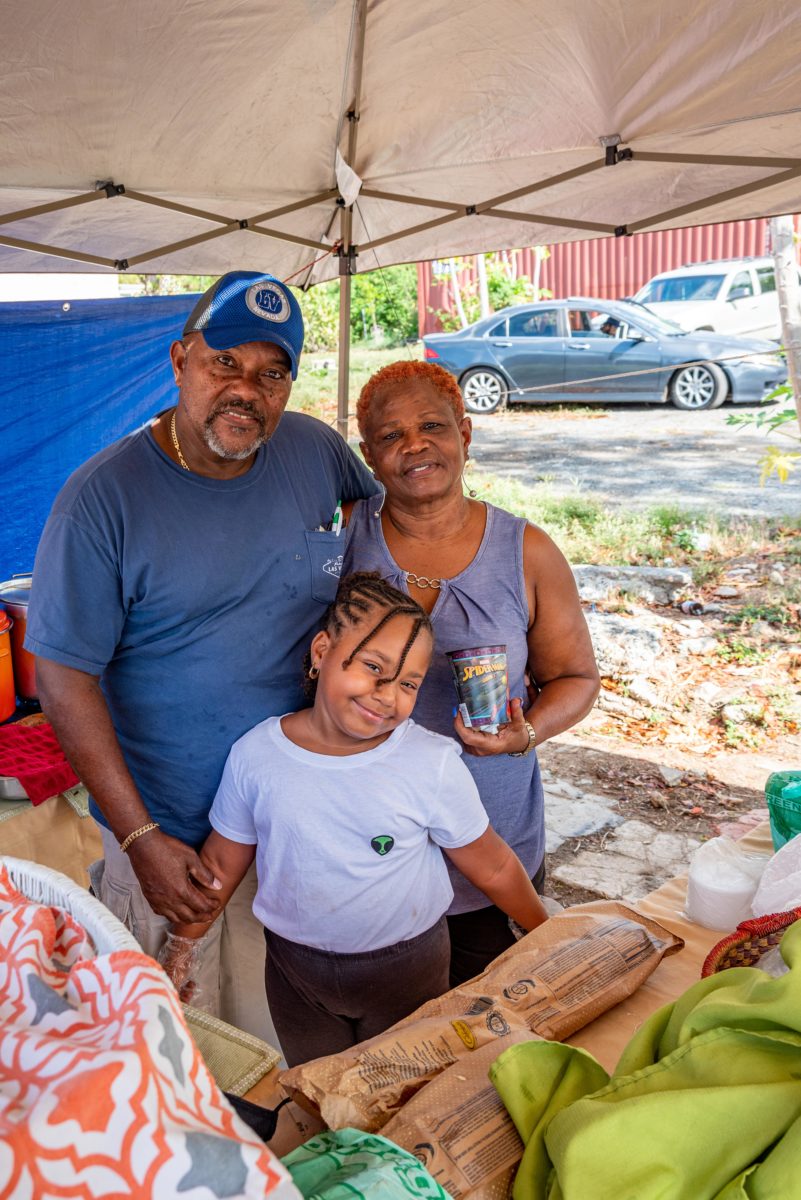 Laurina and Andy are lovingly united in their business such to the point that the name LauAnd's combines the first three letters of each of their first names. You can taste that love in their amazing food and see it in the smiles and laughs they share with their patrons.
It's also evident in the dedication they display toward each other in producing their amazing eats. The couple rises together at 3am to do all the cooking together!
As Laurina proudly told me…
We sell fresh food only. Fresh food! We don't sell stale food.
On The Menu at LauAnd's Tasty Treats
That lovingly-produced fresh food extends beyond just roti and conch soup, of course. LauAnd's is open solely on Fridays and Saturdays, with each day featuring a different menu.
Friday – Roti headlines the Friday menu at LauAnd's. Up to six different roti options are available, including goat, fish , chicken with bones, boneless chicken, shrimp, and conch. Also available on Fridays, bullfoot soup, chicken soup, and pelau.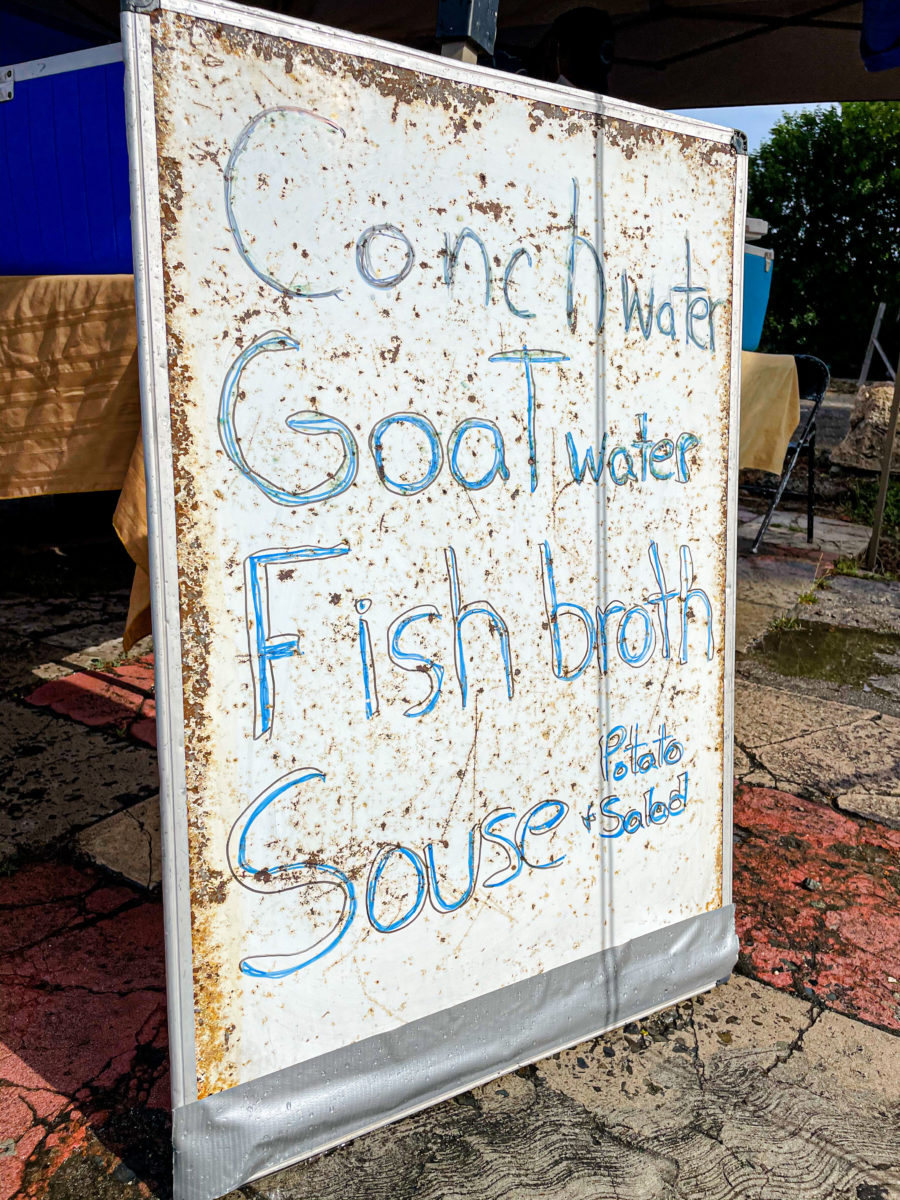 Saturday – The Saturday menu fittingly features a few tried and true West Indian hangover cures. Souse and potato salad, goat water, that otherworldly conch water, and fish soup.
Where To Find The Best Local Food in St. Croix
Like all the best and authentically West Indian things about St. Croix these days, LauAnd's Tasty Treats is located in West, aka: Frederiksted. Specifically, you can find them next to One Love Service Station right where Queen Mary Highway (aka: Centerline Road) turns north toward downtown Frederiksted. If you're coming west on the Melvin H. Evans Highway and turn right (north) to head in Frederiksted, then there's no way you can miss it.
Operating hours are from 7am until the food runs out (usually around 1pm) Fridays and Saturdays. Definitely get there as early as you can to make sure you get some food. That amazing conch watah goes fast on Saturday mornings!
Related Posts