345 Lager, The Affordable Taste of the Caymans
Maybe you've been to Grand Cayman. Maybe you discovered the nice line up of homegrown beers produced by the Cayman Islands Brewing Company (CIB) during your visit. If so, then I'm guessing that you sampled a few. Caybrew, CayLight, Ironshore Bock, White Tip Lager. If 345 Lager was your favorite, though, then I'm guessing that you're pretty thrifty.
In Cayman, 345 Lager is the king of cheap beers. Not sure if it's quite to the level of Bush Crack in The Bahamas, but this new breed of ultra-affordable Caribbean brews is sure to be a welcome sign for those set on visiting the islands no matter what's going on with the economy.
A nice price, though, isn't all that's attractive about 345 Lager.
The brew checks in at a tidy 4.5% ABV. By comparison, Corona Light is at 4.0%, while regular Corona is at 4.6%. So yeah, 345 is right in the standard wheelhouse of most beer drinkers from an alcohol standpoint.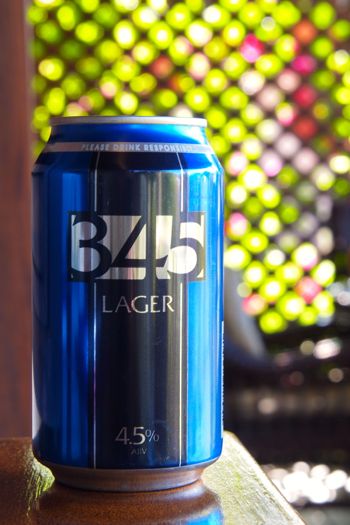 How about the taste, though?
I was lucky enough to get a taste of 345 Lager at the 2012 Caribbean Rum & Beer Festival. I was there judging rums, of course, but I couldn't help but take a shine to this blue beauty.
Like Caybrew, 345 is your typical island lager. Blonde, light and refreshing; the perfect accompaniment to those warm West Indian beach days. It's got a clean, easy-drinking flavor too. Not quite the equal of Caybrew in my book, but nice and crisp nonetheless.
Just a good, solid beer.
Cheers!
Related Posts