Domaine des Fonds Blancs Raises The Bar on Luxury Villa Travel in Martinique
Before I actually started traveling to Martinique several years ago, I always thought of it as a pricey, luxury destination. I don't know why. The name "Martinique" just sounds especially regal to me, I guess.
In short order, though, I learned that the range of accommodations here are as varied and dynamic as anywhere I've visited in the Caribbean. From super-budget camping and hostel options, to distinctive hotels de charme, all-inclusives, farm-stay properties, private-island retreats, and even this treehouse, Martinique really does have it all.
In fact, aside from the fabulous Cap-Est Lagoon Resort & Spa, the island's only five-star hotel, I'd say that options in the luxury accommodations category in Martinique trailed a good ways behind the island's more price-friendly overnight options.
Then, last summer, I had the chance to visit Le Domaine des Fonds Blancs. Can you say, game changer?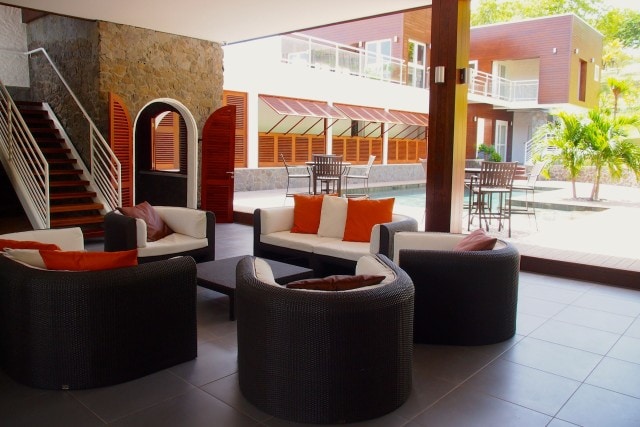 One of a handful of posh, ultra-exclusive private villas to debut on the island over the past year, Le Domaine des Fonds Blancs really raises the bar on luxury accommodations in Martinique.
Set along the breezy shores of Le François on Martinique's laid back Atlantic coast, this sprawling, all-new complex hosts a maximum of 18 adult guests comfortably (and in fine style) over 7,000+ square-feet of living space.
I only had about an hour to tour around her upper and lower floors, meticulously-landscaped gardens, and palm-lined beachfront. As you might imagine, this proved a special kind of torture. There were just too many comfy corners to relax in; too many fantastic views to enjoy from the expansive sundeck; too many high-end home electronics to play with…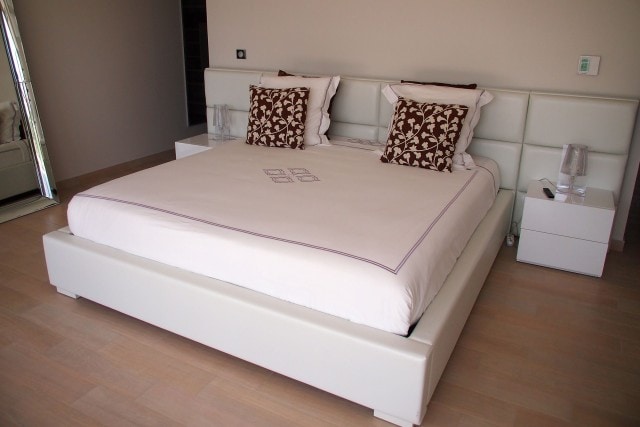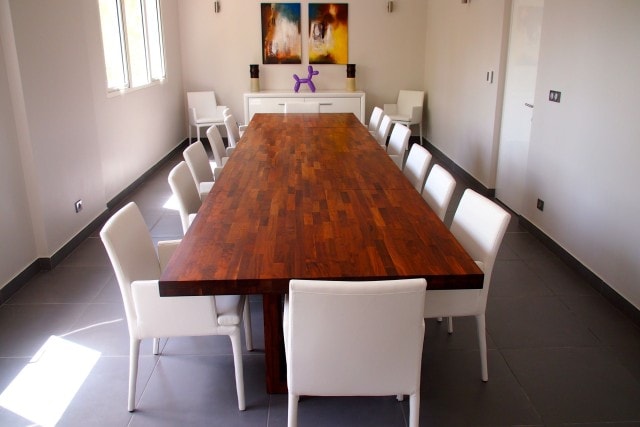 A large private pool, fully-equipped gourmet kitchen, modern gymnasium, spacious guestrooms and suites, a myriad of terraces and sun decks, unobstructed views of the ocean, and an on-site concierge make it easy to enjoy the best of Martinique here… if you have the means, of course.
Rates are available solely on a request-only basis.
For more on Le Domaine des Fonds Blancs, visit them online.
Related Posts