Da Conch Shack – Great Rums Separate it from Da Rest
It's surprising how few Caribbean beach bars actually boast a great rum selection. Most seaside watering holes tend to keep things simple. Usually specializing in ice-cold beers, vicious rum punches and rum-based cocktails generally featuring a handful of local blends (and Bacardi). Da Conch Shack in Provo, however, is not like most Caribbean beach bars.
Da Conch Shack & Rum Bar!
The difference is right in its full name – Da Conch Shack & Rum Bar!
Call them up and ask about their rum selection and they'll tell you:
We have all the best rums you could want!
That statement may be debatable based on your taste preferences, but what cannot be argued is the extensive selection with fine rums from all over the region prominently displayed behind the bar.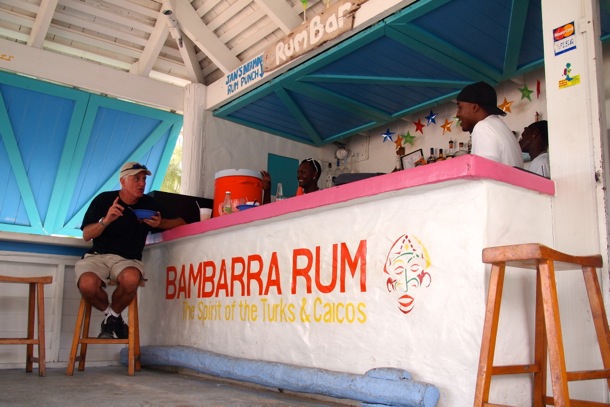 Appleton, El Dorado, Chairman's, Barbancourt, Zacapa, Mount Gay, Cruzan, Atlantico, Pusser's, Admiral Rodney, Pyrat – the choices overwhelm rum lovers!
Even with all this variety, though, it's hard to pass up the local standby, Bambarra, especially if you get into their famous (infamous?) Bambarra Rum Punch!
It's so good you won't want to order it by the glass (US$7.00). Rather, you'll buy a pitcher (US$30.00) to share with your friends or make some new ones. It's that good, though don't forget the floater of Myer's or Bambarra Black to make it even better!
How about the food?
Also excellent is the edible option in the bar's name – conch!
Sinfully succulent, da conch salad at Da Conch Shack required just a dab or two of goat pepper to suit my taste perfectly! There are also conch fritters, cracked conch, jerk chicken, and more great food.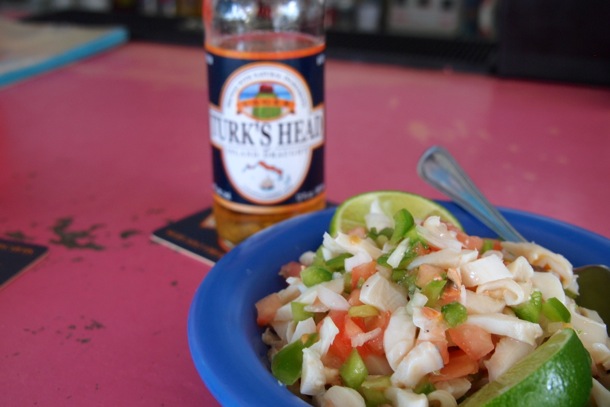 All this wondrous rum, conch, and cocktail fun plays out daily along the beautiful stretch of white sand beach that Da Conch Shack calls home. Various seating areas are spread throughout the place. So you get the option of a toes-in-sand beach meal at picnic tables, dining room, or fun and laughs at the bar with Rayon McKnight, the fun-loving young bartender from Jamaica.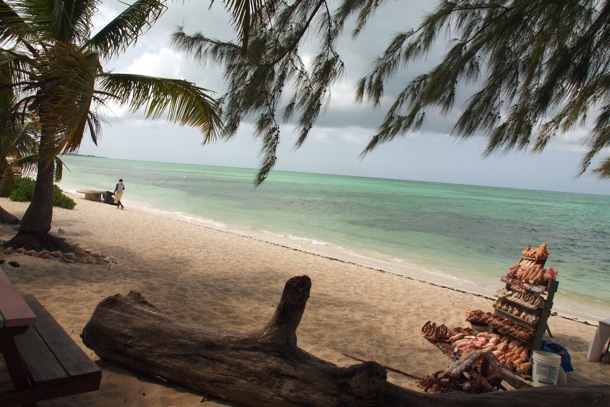 Everyone I met working with Rayon happened to be from Jamaica too. Which made for some good-natured ribbing when discussing where each guy grew up. When you go, ask Rayon if he's "from country" when his pals are around, and watch the hilarity ensue…
If you're ever in Providenciales, Turks and Caicos, a visit to Da Conch Shack is a must! They're open every day from 11 am to 9 pm over on Blue Hills Road, Grace Bay.
Come for the conch, stay for the rum, and maybe enjoy some live music.
Related Posts