Happy Birthday… To Us!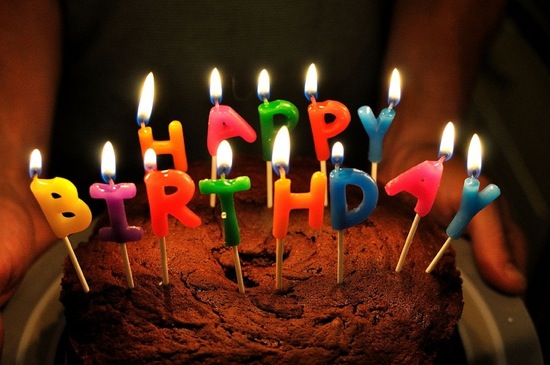 We passed a bit of a milestone this past weekend as Uncommon Caribbean celebrated birthday #1! Yes, I know the official launch date is March 1, but we actually published our very first post back on February 5, 2010, so I should say that a little cake and champagne are in order! (Or in our case, maybe some rum and guava cheese).
As is the case when achieving any milestone, I took some time over the weekend to reflect on the past year, all the fun we've had, and the many interesting things I learned.
Let's start with fun… pretty much everything was fun about our first year! Like I wrote this past Saturday, I jet off to the Caribbean as part of my day job on a fairly regular basis, but traveling with an eye and ear toward sharing my experiences with all of you made even usually mundane business trips a lot more interesting. The family vacation to surprise my Dad in Tobago, my solo jaunt to Old San Juan, and the romantic getaway I enjoyed with my wife in Nevis all would've been memorable no matter what, but they all seem that much more special now that they're immortalized here.
So, what did I learn in this first year? Hmmm… certainly more than I ever imagined. When we first conceived the idea for Uncommon Caribbean, I wasn't sure we'd find an audience in the first year, much less one as large and as great as you guys. I guess I had some doubts that too many other people would be attracted to the unique mix of authentic and unusual Caribbean we strive to portray every day. But, you're all here, your ranks are growing, and we couldn't be happier.
I also learned that YOU GUYS LOVE ST. MAARTEN/ST. MARTIN. Easily, our most widely-read stories have focused on the dual-nation island that's become a favorite of my brother's. Could it have something to do with Patrick's naked adventures with his wife at Club O? Or maybe you just can't get enough of our super-cute new correspondent? (I can't blame you). Either way, we'll have a lot more to share about this special island in the coming weeks and months because… well, you like it so much.
Among the other things you obviously love are cake (specifically, Black Cake), beer (specifically, Balashi from Aruba) and Stephanie Hanlon. You may remember that Stephanie penned our one and only female guest post back in November about the fabulous Reggae Brunch at Eat @ Cane Bay in St. Croix.
Oh yeah, and you LOVE sexy surfer girls. Again, who can blame you?
As for what you didn't like, well, not many of you thought much of this video, though I still think it's hilarious. I'm also guessing that most of what we've shared about Old San Juan might qualify as common to many of you, which actually brings up a great point…
We fully recognize that different people have different ideas on what qualifies as "uncommon." In fact, Patrick and I disagree all the time about what fits for our blog, and what might not. Sure, we want to showcase uncommon destinations like Dominica, Guyana, Martinique, Montserrat, and even this place, but it's also true that uncommon treasures can be found in even the most heavily-visited destinations.
The simple truth is, you don't have to pine for the Caribbean the way it used to be – it's still there, even in Aruba, Grand Bahama Island and Montego Bay. No, really! You may have to look a little bit longer and harder to find it in places like these, but that's why we're here… And why we'll continue to be here as long as it matters to you.
Thanks for a great year, everybody!
Related Posts