Villa Cybelle: A Saint Lucia Airbnb You Can Trust
Let's say you want to experience what it's really like to actually live in Saint Lucia. Maybe you're considering a move to the island. Or maybe you just want to try a more homey, intimate, and above all, private(!!!) alternative to resort life. A Saint Lucia Airbnb sounds like a great option, right? Only one problem: trust.
Airbnb Nightmares
Most of us have heard (or experienced) more than a few Airbnb horror stories. Hell, there's an entire website devoted to sharing them.
Airbnb's success, like that of every other company in the sharing economy, is based largely on trust and honesty. Sadly, though, altruistic values like these are in short supply across the majority of travel websites these days.
One notable exception: the website you're reading right now!
Your Trusted Source for Caribbean Travel Planning
Indeed, as all longtime UC readers know, Patrick and I pride ourselves on being upfront, transparent, and truthful with you, our faithful readers.
If we love something, we tell you. If we don't, we tell you that too.
Most importantly, though, we give honest accounts of our experiences and the people that make those experiences so special. (Or not.) That way, you can best decide if something we love actually works for you too.
All of this brings me to the Saint Lucia Airbnb that I'm sure you're going to love – Villa Cybelle.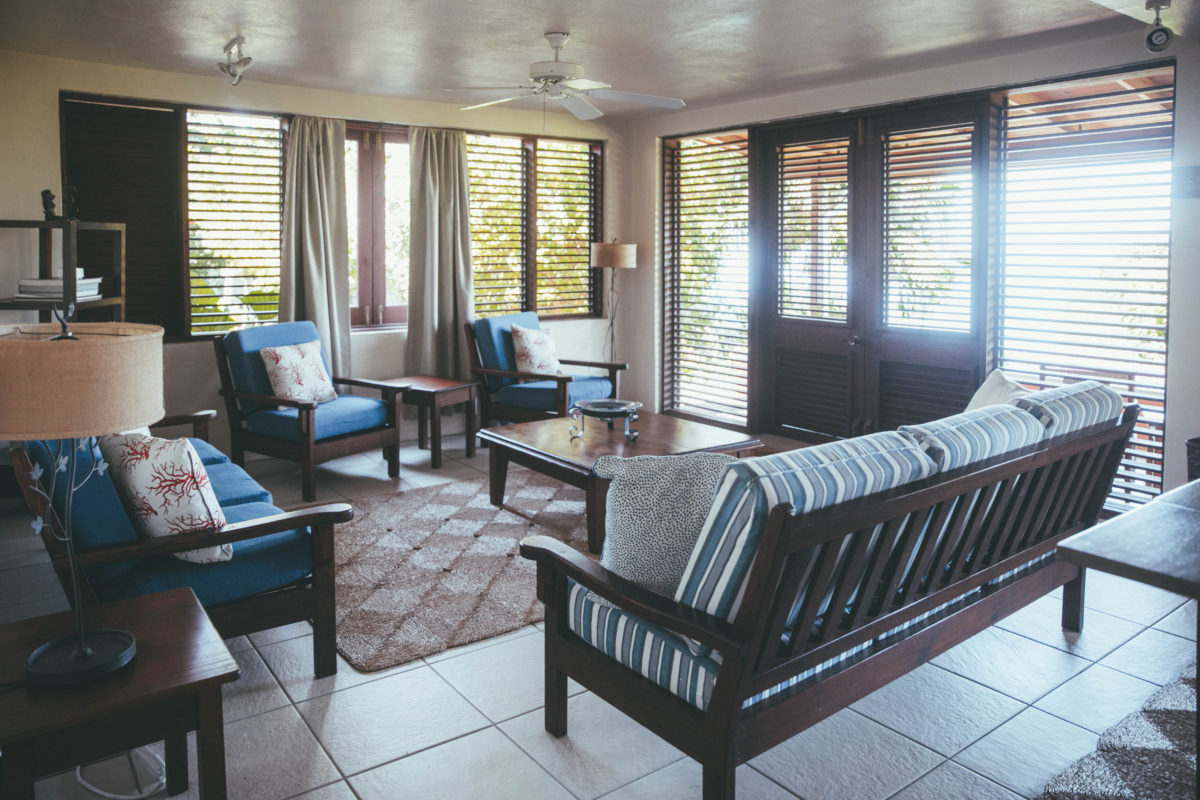 Have I ever stayed at Villa Cybelle? No.
Have I ever even seen Villa Cybelle? Again, no.
So, how is it that I can be so sure that you'll love it? Answer: Cybelle Brown.
Uncommonly Great Friends
As you may have guessed, Ms. Brown is the person for whom Villa Cybelle is named.
She also owns this fancy Saint Lucia Airbnb.
Most importantly for you, though, Cybelle is an old (27 years and counting) personal friend of mine. Just the kind of old, personal friend we've spent the past 10+ years introducing you to all throughout the West Indies.
Rasta Steve in Exuma. Scriber in Montserrat. Chef Hot Pants in Martinique. Bob Davies in Grand Bahama Island. Captain Carl in Saint Croix. Sammi Green in Anguilla. Boosy in Barbados. Bobby Chauvet in Haiti. Malaika Maxwell in Saint Martin. I could go on and on with this list.
The friends we've made along our travels (or have know throughout our whole lives) inspire our best stories. At the same time, many of them live to make it easy for you to travel just as we do. To experience the truly authentic side of the West Indies.
Cybelle is most definitely one of them, a fact you can taste and feel when staying at her Saint Lucia Airbnb.
A Saint Lucia Airbnb Like None Other
Like all of our special friends, Cybelle is fiercely proud of her home. She doesn't just want you to visit Saint Lucia, she wants you to savor and experience the very best of her island.
To that end, she provides specialized concierge services that go well beyond uninspired listicle restaurant and attraction selections found in most travel guides. Whereas those suggestions are often the product of advertising, Cybelle's recommendations come from the heart. They're born of a lifetime living in Saint Lucia. Some of them even tap into her family's history on the island, which dates back hundreds of years.
Put another way, Cybelle's recommendations are the product of her own honest and personal experiences, just like everything you read on Uncommon Caribbean.
So yeah, you can trust Cybelle. She's my friend, which, by extension, makes her your friend too. Like any good friend, Cybelle will welcome you to Saint Lucia in style.
More Villa Cybelle Special Touches
Upon arrival, I offer a loaded bowl of fruits in season. I also make a jug of fresh local juice using whatever is in season.
An authentic, homemade taste of Saint Lucia mere minutes after setting foot on-property? Sign me up!
Cybelle's special touches don't stop there, however.
For the balance of 2022, I am offering Villa Cybelle guests complimentary transfers to the Mango Tree Restaurant at Stonefield Villa Resort.
Why Stonefield, you might be asking? I mean, the romantic hideaway is an hour away from Villa Cybelle. What's the connection?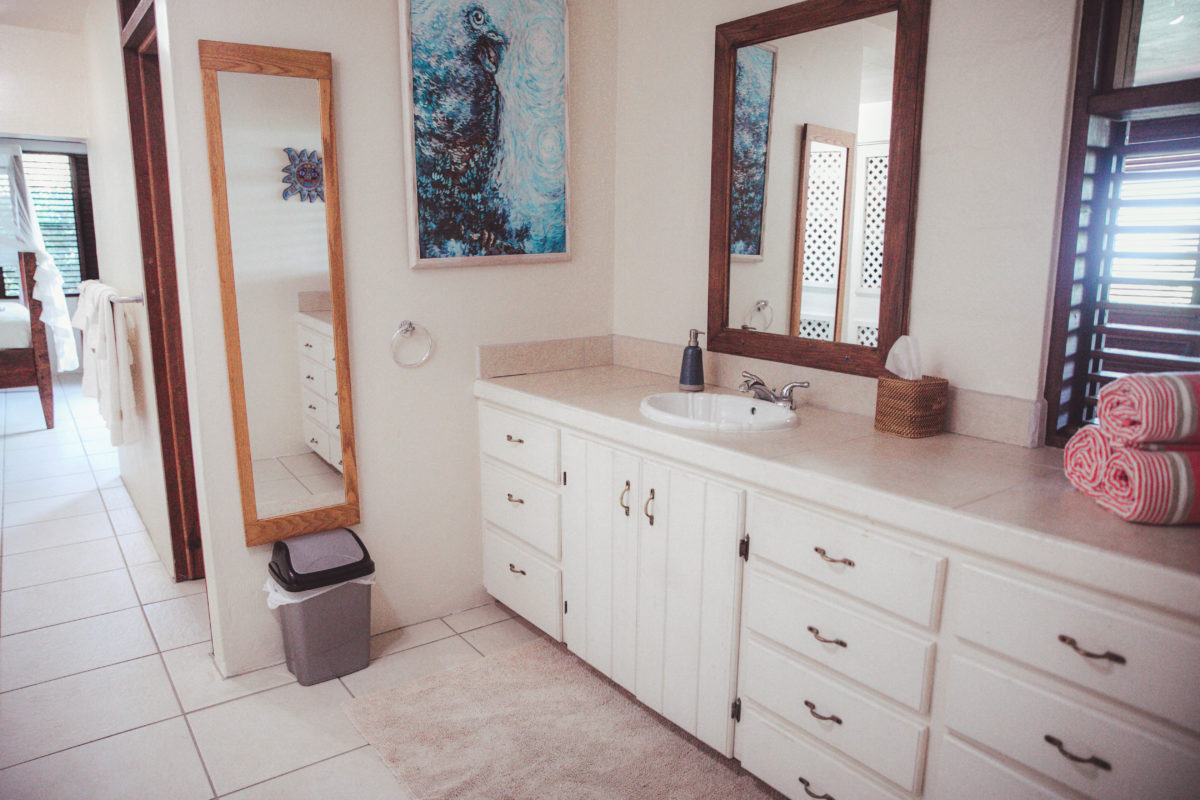 The answer: Stonefield is in the family. Cybelle's mom owns the resort, so she very well knows just how special its Mango Tree Restaurant really is. So much so that she even ensures that Villa Cybelle guests enjoy preferred seating beneath a beloved mango tree that's nourished her family for generations.
Book Your Stay at Villa Cybelle, Saint Lucia
As the old saying goes, membership has its privileges. For members of the Uncommon Caribbean family like you, those privileges can help you enjoy a uniquely genuine side of Saint Lucia at Villa Cybelle.
To live this experience, book your Villa Cybelle escape on Airbnb.com today. When you do, be sure to say hello to my old friend for me.
*All photos courtesy of the fabulous Ms. Cybelle Brown.
Related Posts